Everything You Need to Know About Showing Your Home for Sale
Posted by Beth Carr on Thursday, July 14, 2022 at 8:50 AM
By Beth Carr / July 14, 2022
Comment

After you have prepared your home for sale, and the professional staging and photography has been done, it's time to open your home to potential buyers. Showing your home, especially if this is your first home sale, can be an overwhelming time and you may have a lot of questions about how the process works. Let's dive into some of the most common questions about showing your home for sale in Columbia, MO and surrounding areas to help you understand what you need to know about showing your home for sale with our team
How do buyers schedule a showing?
The Heartland Network-Mid MO utilizes ShowingTime, a showing management and feedback service provider. This platform is available 24/7 and provides a convenient and efficient way to schedule and approve showing requests. Buyer's agents will submit their showing request through Showingtime, specifying the date and time window that is convenient for their buyers. This request will then be pushed out to you as the seller through text, email, push notification from the mobile app, and/or a telephone call (you choose your notification preferences). From there, you can approve the showing request or suggest a more convenient alternate time. The ShowingTime app, "MyHome" makes it easy for sellers to quickly see showing requests, feedback after showings, and even an activity report that shows all upcoming and past showings that have taken place.
When can buyers view my home?
As a seller, you want to make your home as readily available to buyers as you can. In order to secure the best offer, you want every ready, willing, and able buyer to have the opportunity to see your home. Before a listing goes live on the MLS, we ask our sellers how much lead time they want before a showing occurs. Most sellers choose one-to-two hours of advanced notice, so they have time to make sure the house is ready for a showing. To help make this easier on you as a seller, you should try to keep your home as show ready as possible. Check out some super helpful tips for living in your home while selling here. We certainly understand that there may be circumstances where you may need more lead time, and our team will work to accommodate that need. We encourage our sellers to make touring their home as easy as possible so that all interested buyers can find a day and time that works for them.
Am I able to block out certain times that buyers cannot see the home?
The ability to block out certain times for showings is a request we get a lot. Maybe you work from home or home school and need to maintain a quiet space to focus. Or perhaps have small children and need to maintain a consistent nap schedule. So, how do you manage all of this while keeping your home available to potential buyers?
Our listing team will strategize with you to find a schedule that will work for everyone. Again, you want to keep things as open as you can, but most buyers schedule time to see a home on the weekends or after work during the week, so blocking out some time during the work/school day would be acceptable. Through ShowingTime, you can block showings from happening during certain times on individual days if necessary.
How will I be notified when someone wants to see my home?
There are several ways you can be notified that a buyer wants to see your home, including a phone call, text message, or email. You will choose your preferred communication method. If you choose to sign up for Text2Approve, you will receive a text message from ShowingTime notifying you of upcoming showing requests and you can confirm the showings by simply replying back "Y". If no response is received after a designated time, ShowingTime will follow up with a phone call. If multiple people are involved in the sale, you can add up to three phone numbers that should be contacted and in what order they should be notified.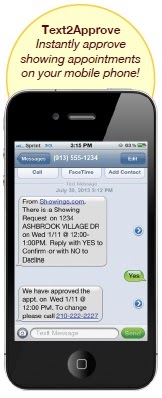 We encourage our sellers to approve all showings. A missed showing is a missed opportunity, so while it may seem inconvenient, it is to your advantage to try to be as flexible as possible.
Do I have to leave my house during showings?
We do ask that sellers leave their home during showings. Again, this may seem inconvenient, but you want buyers to form an emotional connection in which they are able to see themselves living in your home. Having you present, even if you are keeping to yourself, will make that difficult. Buyers should feel comfortable walking around your home without the added pressure of having the owners around. Best practice would be to vacate the home for every showing and give buyers plenty of time to walk around.
Do I need to take my pets with me during showings?
First impressions are crucial to the successful sale of your home. We highly recommend that you minimize the evidence of pets in the home, and that includes either taking your pets with you during showings or arranging for them to stay with a friend or family member while your home is on the market. Again, this sounds inconvenient but can make a huge difference. We know you love your pets, but having one around when buyers walk through the home can kill a potential sale.
If you have cats, you should keep litter boxes out of sight and impeccably clean. Nothing turns off buyers faster than being greeted by a stinky cat box. If you have dogs, make sure to clean up after them and do not leave any evidence behind in the yard.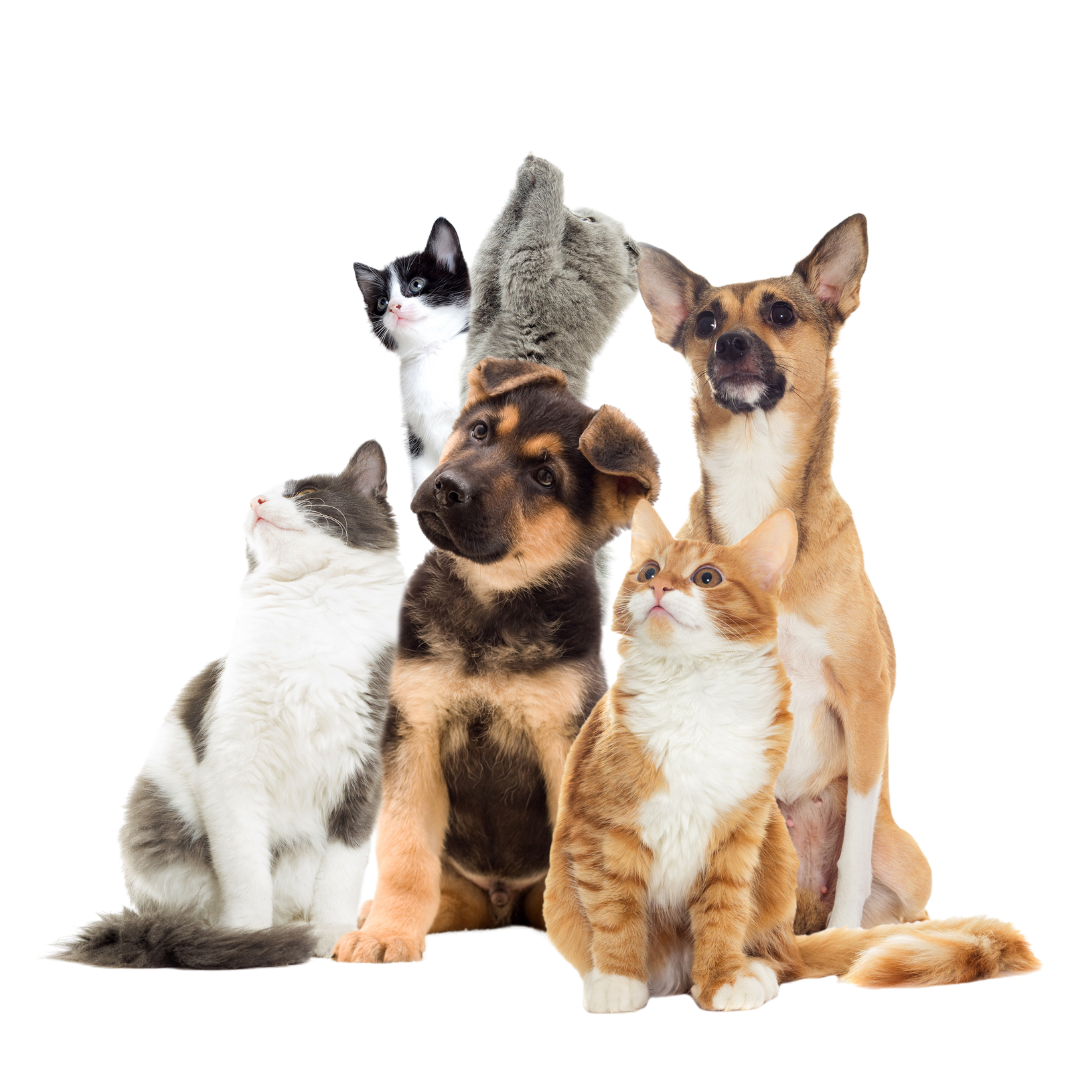 Before you list your home, we recommend hiring professionals to remove any pet stains on carpet and flooring and stay on top of any new ones that arise. Buyers will spot them and form unfavorable opinions about the rest of the house. For pet odors and smells, try enzyme cleaners such as Simple Solution or Nature's Miracle. Before every showing, put away food and water bowls and pick up all pet toys and cages. You should vacuum, sweep, and mop every single day to reduce pet hair and odors as well.
Who will be present during showings?
Buyers will not be visiting your home unaccompanied. They will attend the showing accompanied by their real estate agent. If a buyer who does not have a real estate agent would like to see your home, they can contact our team, and we will send one of our own Buyer Specialists with them to the showing. We can assure you that no buyers will be able to walk through your home unaccompanied during regular showings (open houses are an exception, but are hosted by an agent of our team).
How is my home's key secured?
In Mid-Missouri, we are proud to offer SUPRA lockboxes to secure our seller's home key while the home is listed for sale. A SUPRA electronic key box gives you the peace of mind knowing that the electronic box can only be opened by authorized eKEY holders during restricted showing hours. For added security, each time your SUPRA lockbox is opened, our team will be provided with the details on who opened it and at what time. Additionally, it is impossible to open the lockboxes before 7:00AM and after 11:00PM, giving you added peace of mind for your security while you sleep.

How long will showings take?
Time varies, but you can expect an interested buyer to spend around 30 minutes to 1 hour in an average-sized home (2,500 square feet or less). You should plan on being away for at least that long. You will be notified when an agent and their buyer have left your home, but some of our sellers also choose to ask a neighbor to keep an eye out for them so they know when they can return home after a showing.
Besides cleaning, is there anything else I should do to prepare for showings?
For your security, you should always secure your valuables, guns, and prescription drugs while your home is on the market. Additionally, you should try to make your home look as much like your professional listing photos as possible.
You also want to pay close attention to the smell of your home. A neutral smell, free of pet and food odors as well as strongly scented candles and warmers, is best. Our listing team can tell you if your home has a smell that should be addressed. If you do choose to use something that adds a scent to your home, you should choose an aroma that is light and subtle. Some buyers can have a reaction to strong perfumes or odors, and you don't want to turn someone off by having their allergies triggered when viewing your home. A vanilla scent is usually a safe choice. Avoid cooking anything with a strong odor while your home is being shown. Run bathroom fans while bathing and showering to keep humidity levels down. Consider opening windows when the temperatures allows to infuse fresh air into your home, and keep ceiling fans running on low for showings to keep air from getting stale.
What happens after each showing?
Showingtime helps us gather feedback from buyers that toured your home. As soon as the showing ends, Showingtime automatically sends a request for feedback to the buyer agent. As soon as feedback is received, it is automatically forwarded to you and our listing department through email. We can use this feedback to help direct future showings and/or address any changes that might make your home more likely to sell.
Helpful Tips and Tricks
Our team has worked with many sellers. Below you will find some tips and tricks that we find helpful for sellers to know when it comes to showing their home for sale.
Consider writing a letter to your buyers that they can read while viewing your home. The more emotional connection that buyers can make with your home, the more likely it is to sell. Our listing team can provide you with some samples written by our past clients to help you get started. We will write about all of the wonderful features of your home to use in your listing description, but only you know what it is like to live there. Think about what you love about your neighborhood, your favorite local parks and restaurants, what you love about the schools, and some of your favorite memories living in your home. Write from your emotions in order to touch the hearts of buyers. This helps them visualize what it's like to live there as well.
Get your neighbors involved. When you get the best possible price on your home, it helps the home values of the houses around you. Additionally, your neighbors might know someone who is interested in buying your home. Make sure they are aware of when showings start and when open houses are scheduled so they can consider avoiding mowing the lawn, hosting a big party, or anything else that night detract from a buyer's experience. Being aware of these things might also motivate them to make sure the exterior of their own home makes a good impression. If you are uncomfortable approaching your neighbors, our listing team would be happy to help!
In order to create a warm and inviting environment for the buyer, you should turn on all of the lights, open the blinds, and consider playing some soft music. Easy listening, soft jazz, or adult contemporary music is universally appealing.
We put together the checklist below as a helpful resource to prepare your home for every showing. You should complete each item on this checklist before every showing in order to make the best possible impression on buyers viewing your home. You can download a printable version here.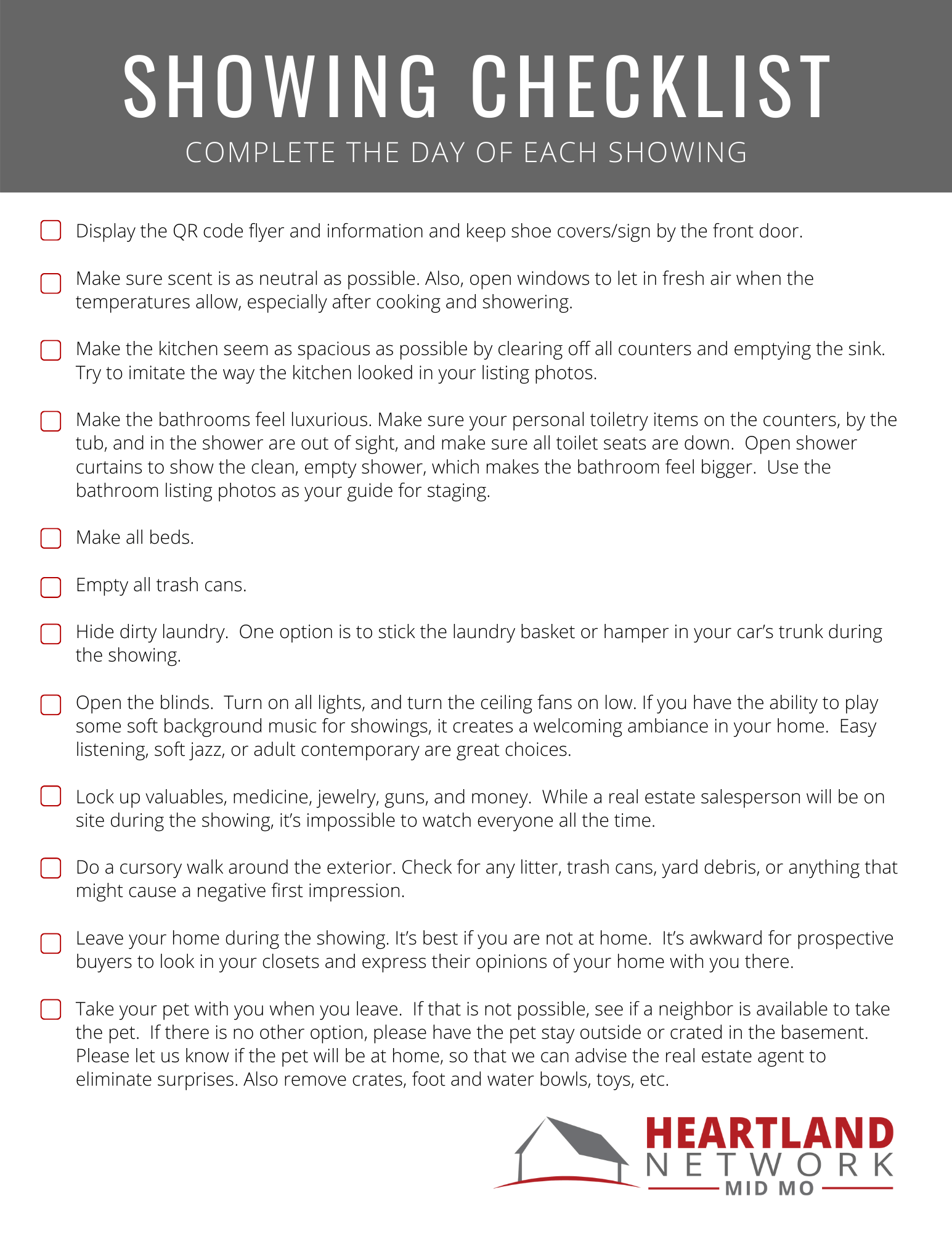 While trying to navigate the stress of preparing and showing a home for sale can be difficult, the Heartland Network-Mid MO is here to make it as easy as possible. Through our extensive experience listing and selling homes, we have refined the showing process and constantly look for the best ways to make good impressions. You can rest assured knowing that you are doing everything you can to get the most out of your home sale. If you are thinking about selling your home, we would love to talk to you about how we can help. Feel free to fill out the information below and a member of our team will reach out to you to answer any questions you may have.