Moving to a New Home: Your Ultimate Moving Checklist [Infographic]
Posted by Jen Smith on Friday, August 4, 2023 at 11:49:03 AM
By Jen Smith / August 4, 2023
Comment
Moving into a new home is an amazing time that is filled with so much excitement but also filled with many things to remember. This is especially true for first-time homebuyers as this may be their very first time going through this process. To ensure that you feel equipped, our team of experts have created a master moving checklist designed specifically for YOU!
This checklist will assist you in keeping track of the many items on your moving to-do list. This list covers everything from the moment you decide to move or end your lease to the day you move into your brand new home!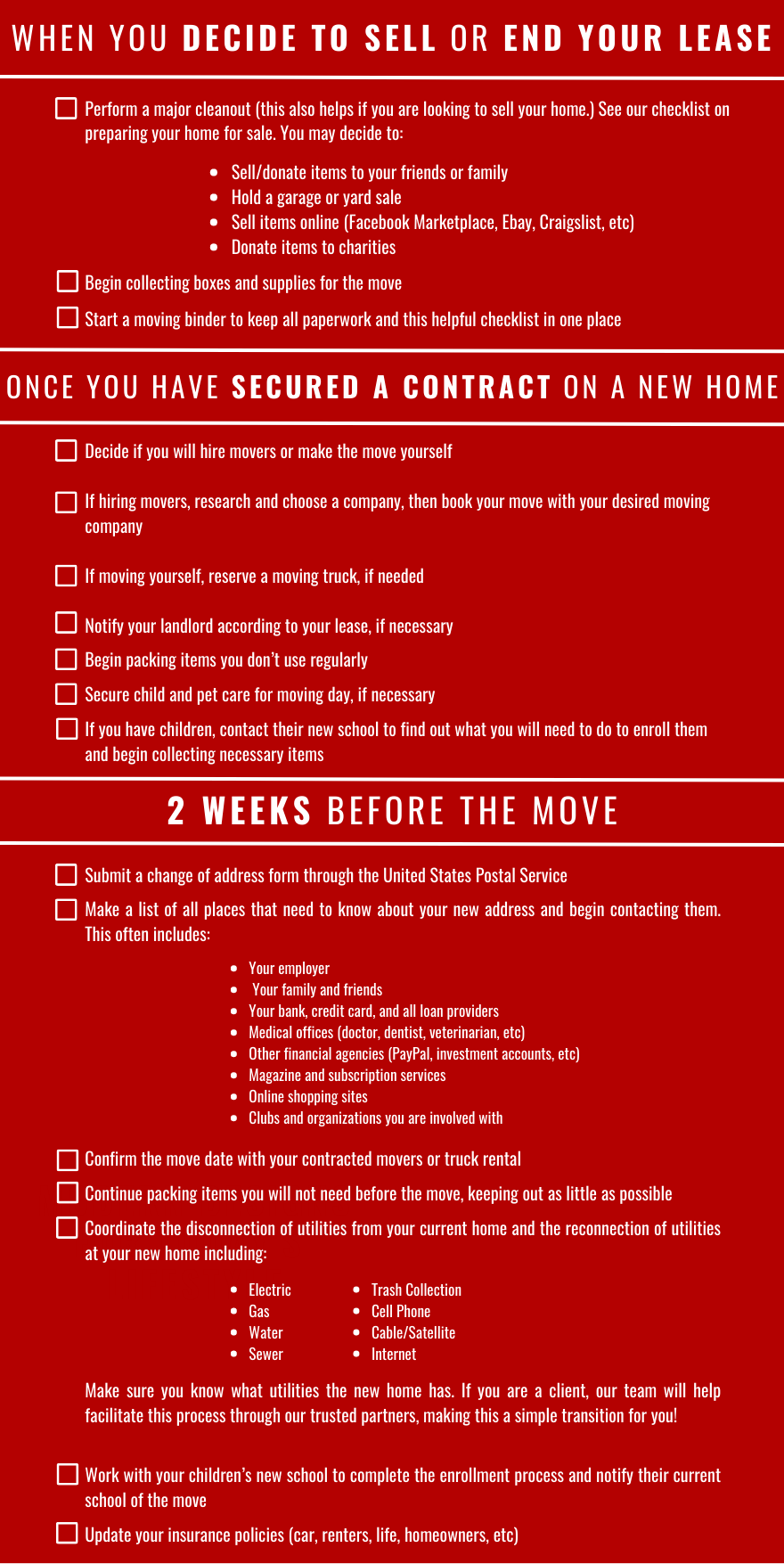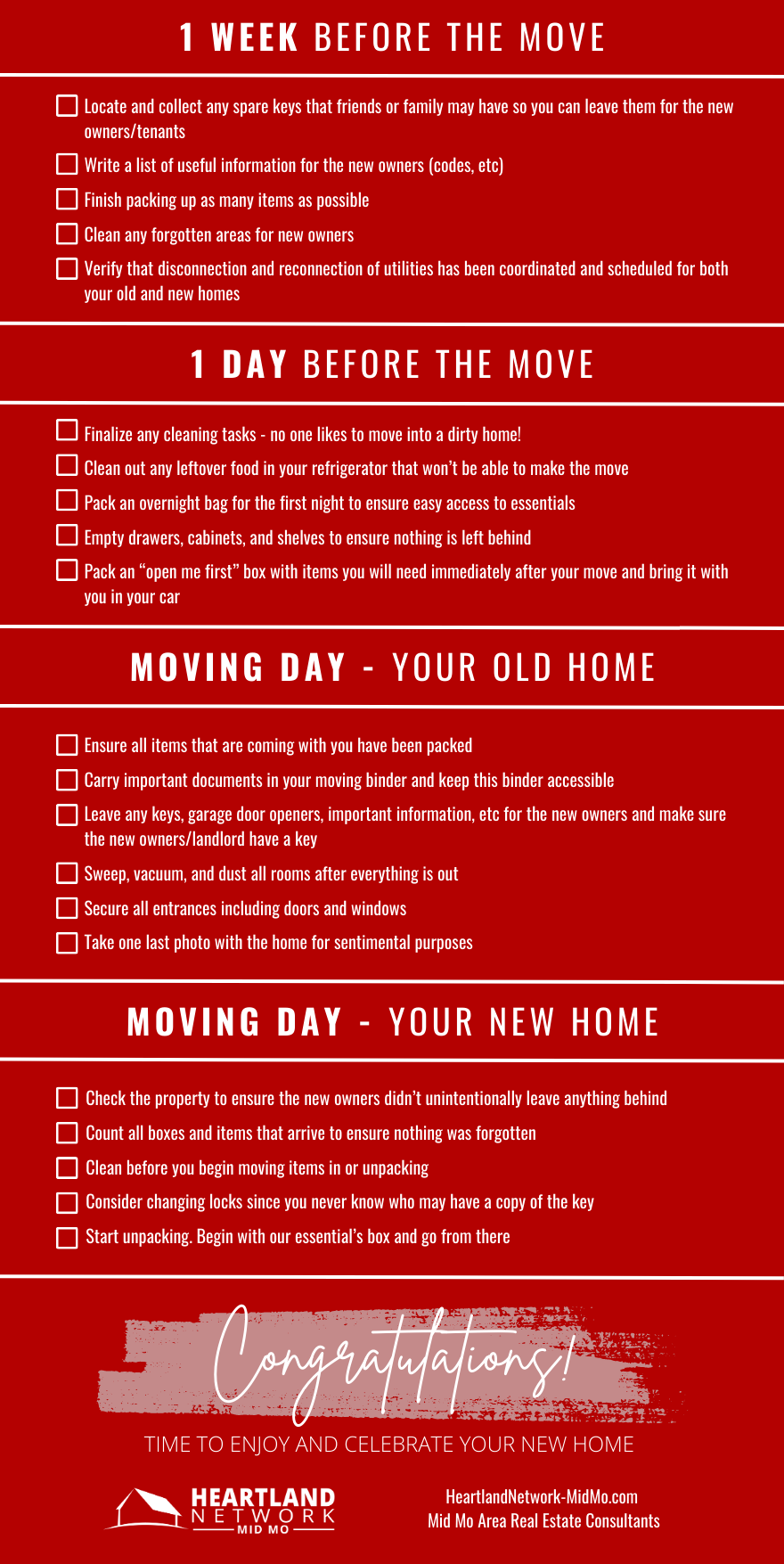 Click here for a free, printable version of this checklist to keep handy in your moving binder.
Although it can be a stressful time, moving into your new home is an amazing experience that will be well worth it. This checklist is one of the many resources our team of Mid Missouri area real estate experts have created to simplify this process for you. We would love the opportunity to assist you in finding your dream home. We promise to guide you through this process, giving you the confidence you need to succeed. When you choose our team, you choose to minimize stress and maximize the many joys of home ownership. If you have any questions or are ready to begin your home search, contact us today by filling out the form below. We look forward to connecting with you!
Unsure of what to pack for your first night in your new home? We have the ultimate packing list for you here.