Mid Missouri Real Estate Market - Nov 2023
Posted by Jen Smith on Tuesday, November 21, 2023 at 8:17:27 AM
By Jen Smith / November 21, 2023
Comment

Welcome to our blog, where we are committed to offering insightful analysis of the November 2023 Mid Missouri Real Estate Market, covering Boone, Cole, and Callaway Counties. Our goal is to furnish valuable insights into the dynamic real estate landscape of our metropolitan area, empowering you to make informed decisions. In this edition, our focus persists on market trends and the median estimated values spanning the last 15 years. Whether you're a future home seller, potential homebuyer, investor, or simply intrigued by market dynamics, join us as we delve into the Mid Missouri Real Estate Market in November 2023.
Boone County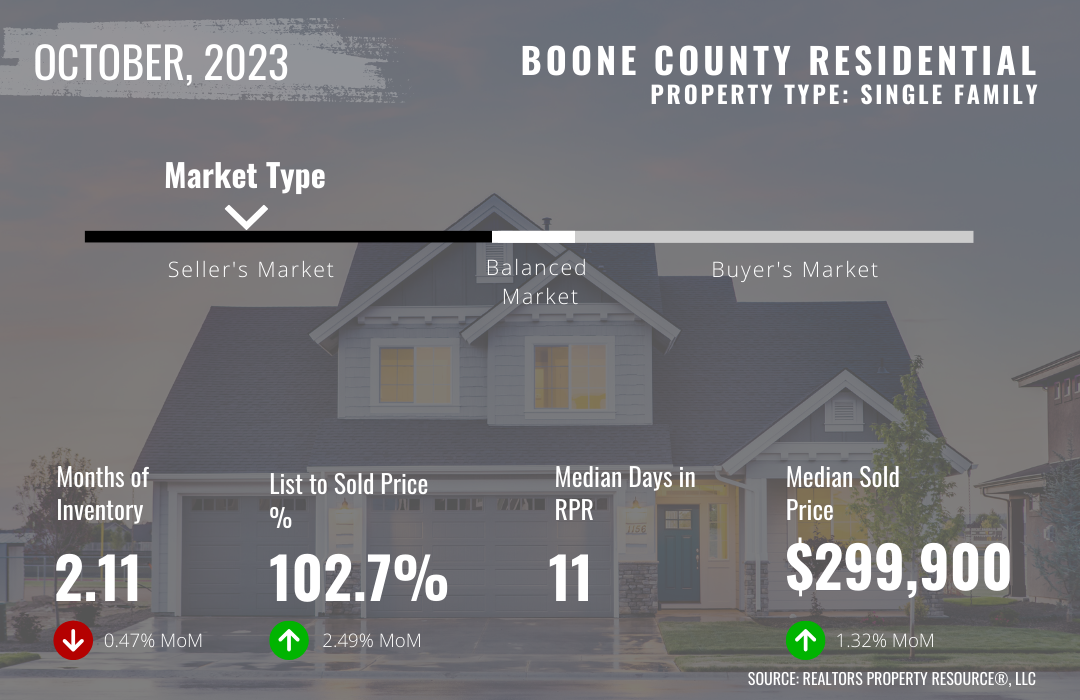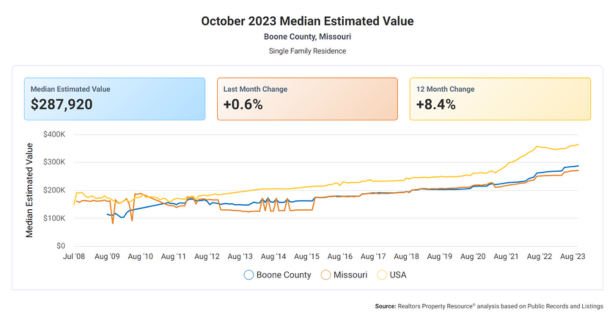 ---
Cole County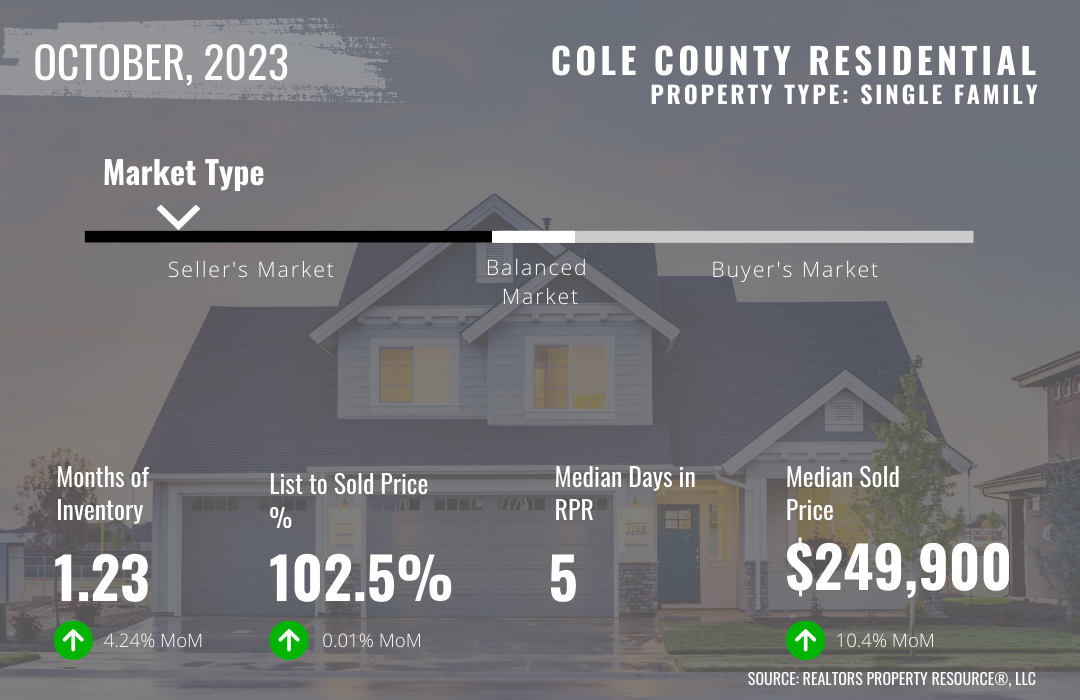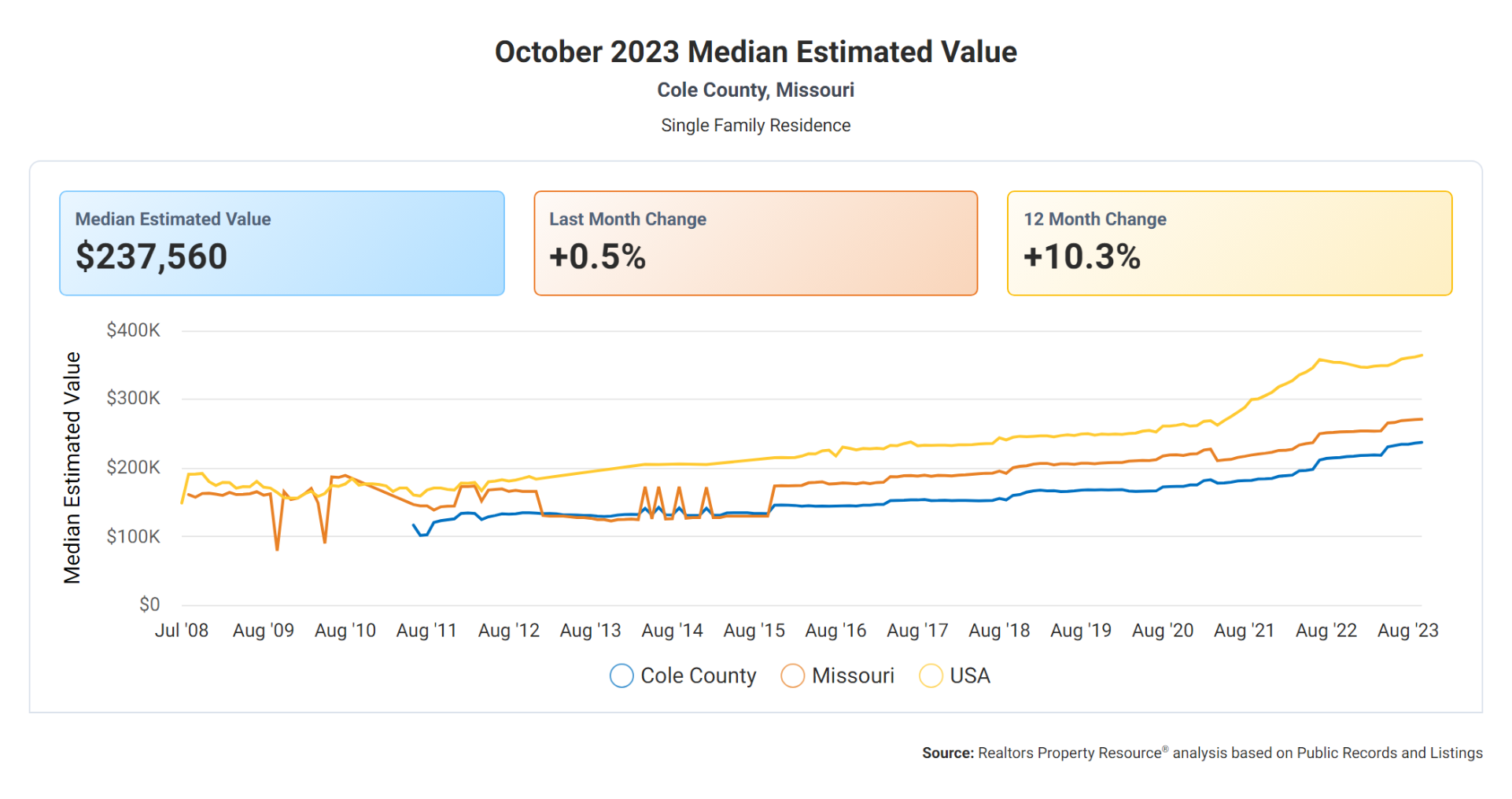 ---
Callaway County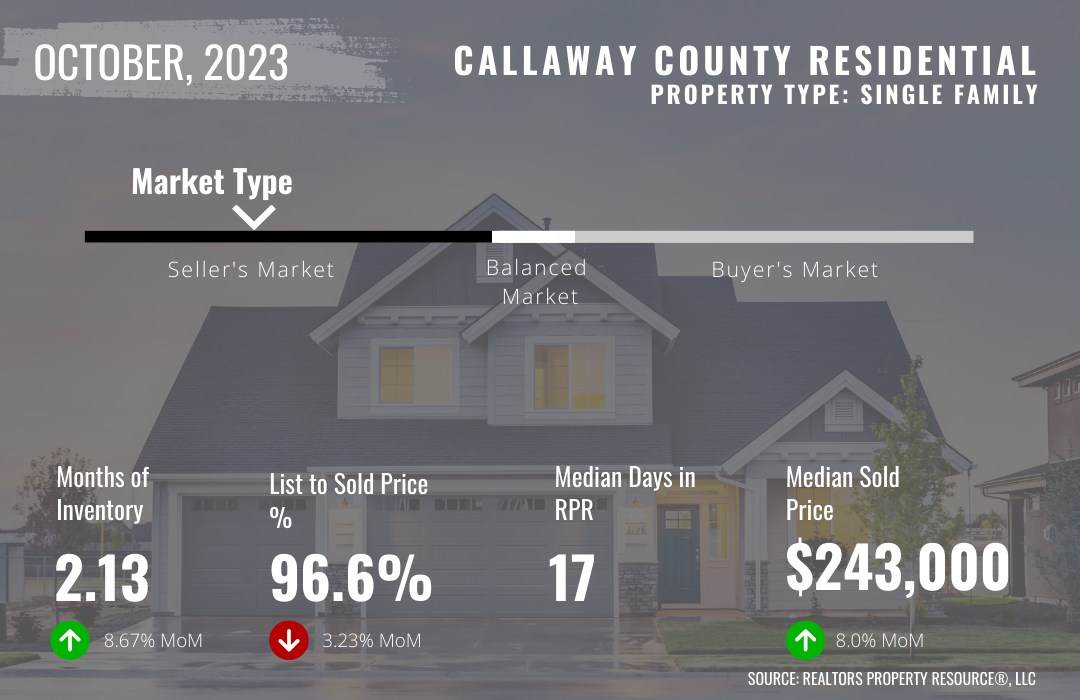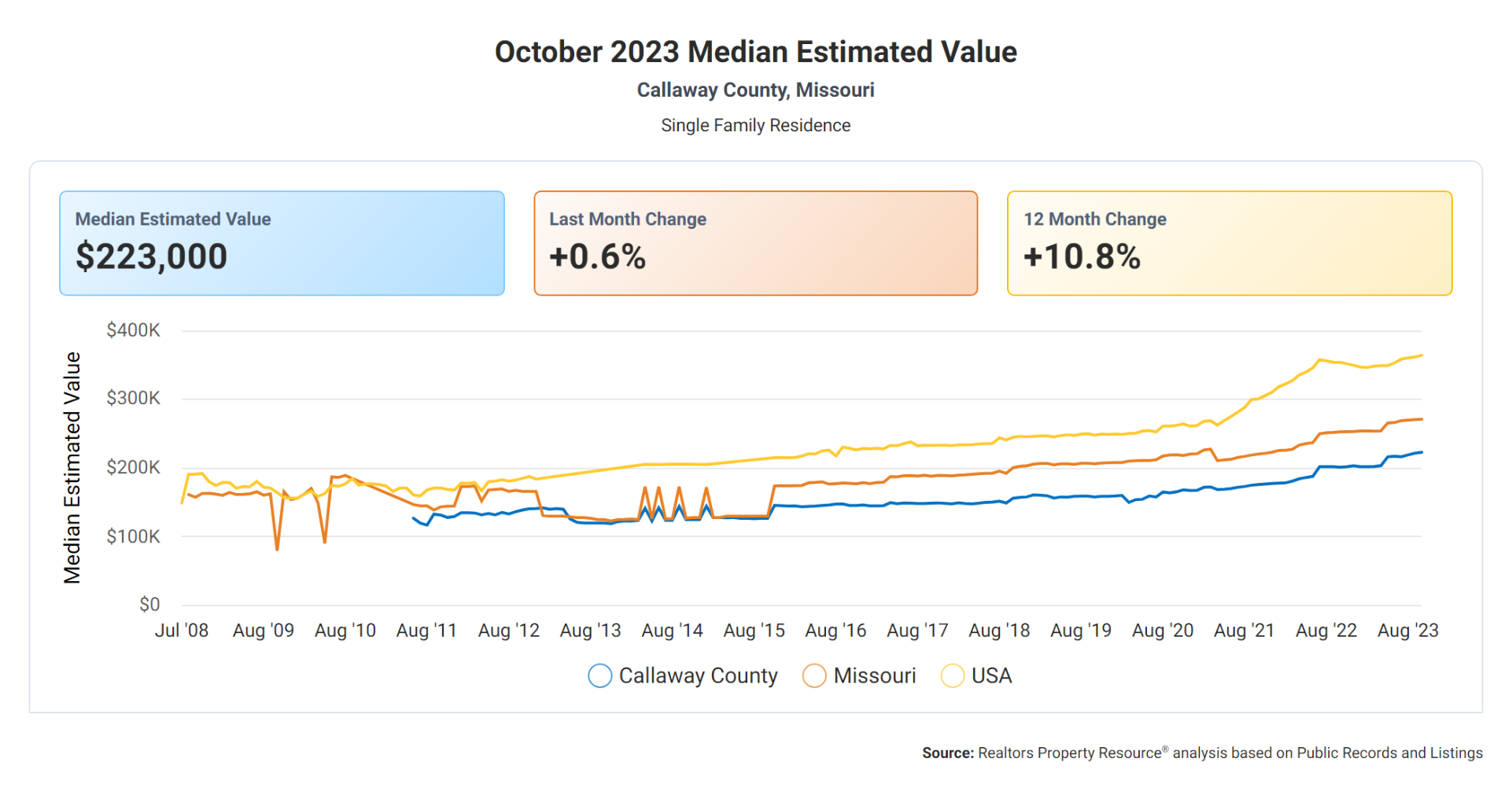 ---
Are you interested in uncovering the growth of your home's value over time? If so, please get in touch with us by filling out the contact form below, and we'll conduct a personalized Market Analysis just for you.
Whether you're considering selling, buying, building, or investing, our team of experienced real estate professionals in the Mid Missouri area is poised to address all your requirements with the utmost care and expertise. Reach out to us today to arrange a complimentary, no-obligation consultation with one of our team members. Let's explore how we can support you in realizing your real estate goals.