Forever Fans and Friends Newsletter September 2023
Posted by Jen Smith on Friday, September 8, 2023 at 1:09 PM
By Jen Smith / September 8, 2023
Comment

---
Tailgating with Your Real Estate Team
Thank you to all who attended our 'Tailgating with Your Real Estate Team' appreciation event Sept 16. We had so much fun seeing all of you and seeing the joy and excitement on your faces, especially after the phenomenal win over Kansas. Thank you for making this event an unforgettable experience! Your continued support means the world to us! And mark your calendars for our NEXT Tailgating, on Saturday, October 7!
---
Meet Jack and Nikki
Get to know Heartland Network agents, Jack Roush and Nikki Aleto, in this lightning-round Q&A session! Dive into their world in this super speedy video!
---
Mid Missouri Residential Market Trends
Here is a quick look at the local Mid Missouri area housing market, residential resale only for Boone County. All data was gathered from REALTORS® Property Resource for the month of August 2023.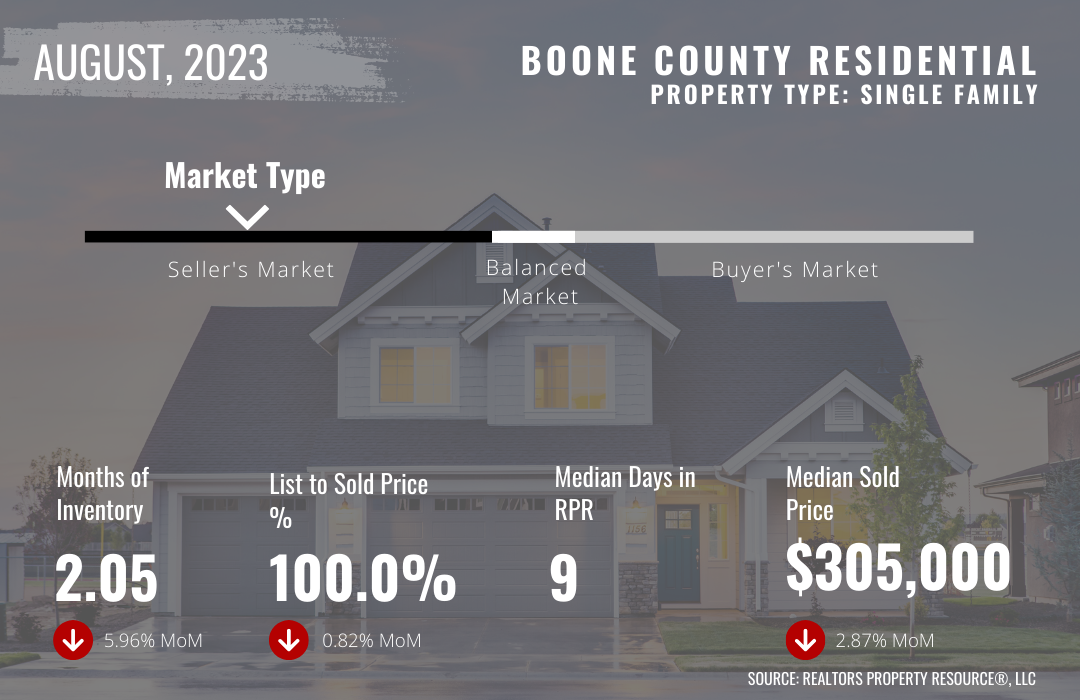 ==> For details of Cole and Calaway Counties, check out our Market Conditions blog here!
People always ask us: When is the best time to buy or sell a home? The answer is: Whenever the time is right for you, your family, and your unique situation. The market is always changing, and it can be nearly impossible to time it right. Right now, we are sitting in a strong seller market. So this may be the perfect time to cash in on your equity. We recommend evaluating your own situation and understand your options in order to decide when buying or selling a home makes the most sense for your unique situation.
Home values continue their upward trend. Check out this 15-year graph illustrating the medium estimated value in Boone County.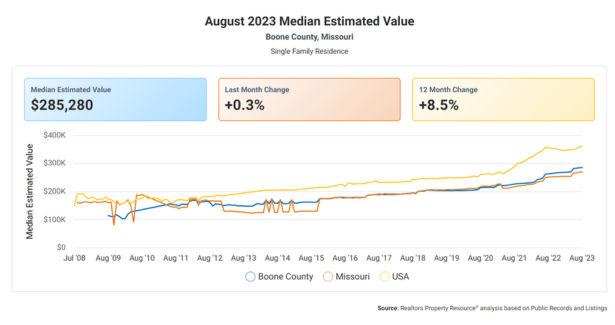 Are you interested in seeing what time has done to the value of your home? If so, give us a call at 573-615-7860, or click here and register on the contact form, and one of our Listing Specialists will provide a Market Analysis for you.
---
Who Do You Know that We Can Help?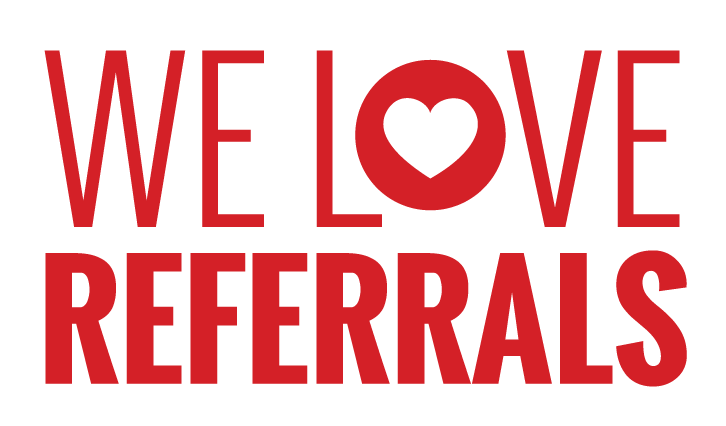 Perhaps you know a first-time buyer, a family who has outgrown their current home, or someone looking to downsize who could benefit from real estate expertise. Referrals to your family and friends are always appreciated. Simply click here to provide us their contact information, and we'll take it from there. Of course, if your own housing needs change, please reach out to your agent or Client Care Coordinator!
Your Real Estate Resource
It is our goal to be your real estate resource for life. See below for just some of the many ways that we can be of service, in addition to traditional, residential real estate buying and selling.
If you have any suggestions for content in upcoming newsletters, please reach out to us at [email protected], and we'll do our best to provide you the best information to continue to be your real estate resource. We look forward to hearing your thoughts!
---
Featured Residential Listings