Building a Home vs Buying a Home: 7 Advantages to Building
Posted by Jen Smith on Thursday, October 27, 2022 at 3:22:50 PM
By Jen Smith / October 27, 2022
Comment

Peruse around different areas of Columbia, or anywhere in Boone County for that matter, and you are certain to find signs of new home construction. You'll see cranes, cement trucks, tradespeople, and homes framed and covered in house wrap. And let's not forget the mud; there's lots of mud.
At any rate, Columbia is Missouri's second-fastest growing city. Luckily, Boone, Callaway, and Cole counties have lots of undeveloped sites that builders are snatching up as new construction homes are in high demand. In fact, right now, there's a boom in the construction of new homes in Holts Summit, located in Callaway County, and this is just one area of Mid-Missouri where we are seeing this boom. However in 2022, building permits are down in Columbia, Ashland, and Boone County by 25%.
Hence, it's crucial for any REALTOR® who serves these areas to regularly participate in new construction training to ensure they're informed about building practices. This information brings great value to buyer clients. Since we are committed to training, our agents possess the knowledge to serve as powerful advocates during the entire home-building process. Our professionals provide insight during selection and design, are expertly skilled in contract negotiations, and serve as your advocate during the entire process.
There are many reasons our buyers opt for new construction homes. So, check out our list of the top 7 benefits of building a new construction home rather than buying resale.
#1 Helps Bypass the Competitive Market
In Mid-Missouri, sellers have enjoyed a strong seller's market for the past several years. What does a seller's market mean? In its simplest form, it means that the market has more home buyers than home sellers. This translates to appreciating home prices, multiple offers on homes, and fewer days on the market. As of September 2022, the average days on the market for homes listed for sale in Boone County is just 20 days.
So, what does this mean if you're planning to buy a home? Well, for starters, homes that are listed at or below the area's average sale price are highly competitive. Many buyers are experiencing bidding wars, properties going under contract before they can even see them, and just generally having many difficulties finding a house that fits their needs and wants.
This is why some buyers opt to bypass the competitive seller's market in favor of a new construction home.
#2 New Construction Homes are Customizable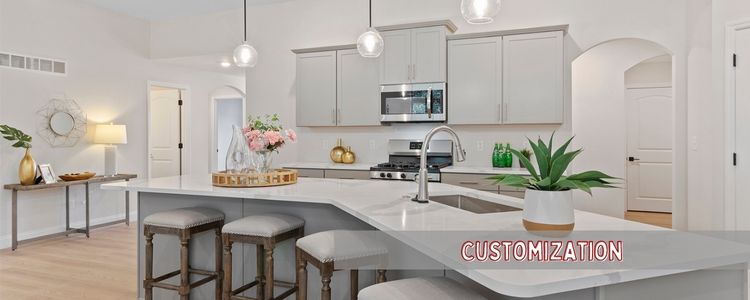 Buyers rarely find resale homes that fit their every need and want, so there's always compromise that requires some give and take. When a resale home does not have every feature to match your preferences, can you renovate? For most people, the answer is no, so it's much easier and cost-effective to start with a clean slate.
When building a new house, you have the final say about the subdivision, floor plan, layout, features, and more. This high level of customization allows you to get everything you want the first time.
#3 You Get the Latest Energy Efficiencies, Construction Practices, and Technological Advances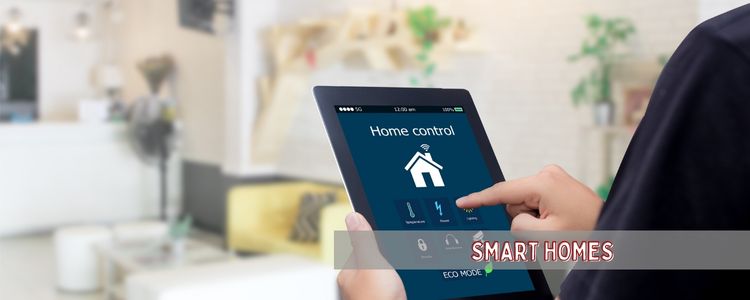 New construction homes provide buyers with the latest innovations and products to give them a smart, connected, energy-efficient home.
Let's face it. Homes become smarter each year, with new construction houses having the latest smart technology built right into them. Using home automation, you can connect your home's features to Wifi and monitor your house from anywhere using your phone. Such features include home security, control of lights, appliances, thermostats, irrigation systems, internet, music, window shades, and more.
There's no doubt this is a trend that isn't slowing anytime soon. In fact, there's already a wide range of products being installed into new construction homes in the Columbia area. These products include behind-the-wall pest shield systems, plumbing manifold systems to reduce the number of joints in water lines, and radon-mitigation systems, each of which offers peace of mind. Also, for all of the techies, many new construction homes even include built-in speakers throughout the property.
Perhaps the best part is that newer technological advances and building codes have created more energy-efficient homes. This alone translates to direct benefits for buyers, as these savings include:
Lower energy bills to cool or heat the home
Lower water bills thanks to low-flow toilets
Increased quiet inside the house via decreased outside noise
Most Mid-Missouri home builders incorporate energy-efficient, behind-the-walls building techniques, products, and standards to build higher-performance homes that will last for years to come. Here are some of the materials and products they use:
Window flashing tape
Insulated window panes
Spray-foam insulation
Home wraps and better insulation
Energy-efficient appliances, including the water heater
High-efficiency HVAC systems for heating and cooling
Duct sealing
It's worth mentioning that some of these features are included in the base cost for a new home, but some are considered upgrades. So, checking with the builder to inquire about their specifications is essential.
There are many advantages of having an energy-efficient home, such as cost savings and producing a lower carbon footprint. However, like anything else, there are some downsides. For instance, these homes can be so air-tight that the builder must devise moisture control and ventilation plans. Speak with your builder about humidity controls during the building process and ensure there's a system in place to ventilate your home that allows it to breathe.
#4 Less Maintenance and Fewer Repair Costs Initially
Repair costs and annual maintenance fees are much lower during the first several years of living in a brand-new house. This is because everything is new, and when something does go wrong, most things are under warranty. Most new construction buyers enjoy this reprieve from annual maintenance and unexpected repairs, even if it is just for a few years.
#5 Today's Lifestyle Requires a Modern Design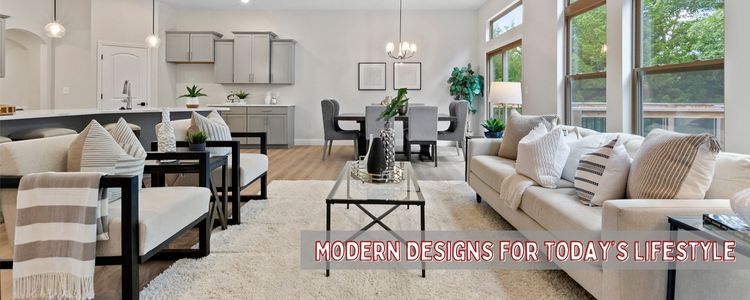 As you probably already know, home designs and preferences change over time. Older resale homes often contain less space and storage and fewer bathrooms. You may also find that once popular rooms are widely unneeded today, such as dining and living rooms.
New construction homes provide you with the most modern floor plans, each of which is designed to meet the needs of today's lifestyles. You'll find open floor plans, larger bedrooms, main-floor restrooms, second-floor or first-floor laundry, and mud rooms.
Most of today's home buyers want rooms to serve as flex space, home offices, or even home exercise areas. Yet, today's lifestyle also calls for walk-in closets, more smart storage spaces, garages with bump-outs, and simply larger garages. Buyers also prefer open-concept floor plans and higher ceilings of at least 9 feet. Opting for new construction means you can have some or all of these features.
#6 Builder Warranties
Buyers enjoy the peace of mind they get from building a new home with a trusted builder, as most Mid-Missouri builders offer a home warranty for structural defects that generally lasts between 7 and 10 years.
You'll find that some Missouri homebuilders even offer warranties for basement waterproofing. And most of the time, they offer a few walkthroughs during the first year where they'll repair minor issues as covered in their 1-year limited builder warranty. Always be sure to ask your builder about their warranties before signing the paperwork.
#7 Strong Emotional Connection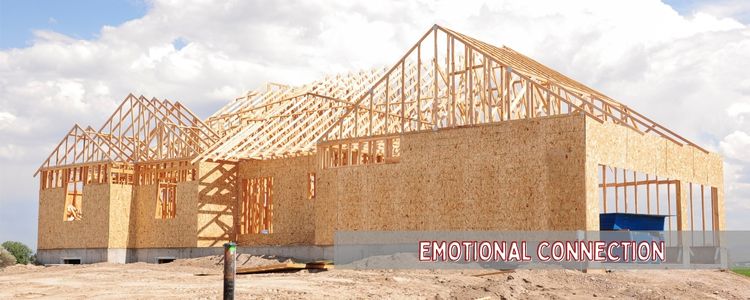 Finally, we've noticed that most clients who build their homes have stronger emotional connections with that home. The end result is the product of an image and dream they had of their ideal house, so it's everything they ever wanted.
Closing Thoughts
Allow us to share our knowledge and real estate expertise with you. Hire us for all of your housing needs. Regardless if you're looking to build a home in a subdivision or on your own land, or if you want to purchase a house on the resale market - we have you covered! You can also view our search pages for new construction homes to view newly-built houses listed for sale in your area.
Please note that only some new construction homes are listed on the MLS, so without the help of an expert to guide you through the process, you may miss your golden opportunity. Contact us today to help find a new construction home or be introduced to area builders.