Nikki Aleto
REALTOR®, Licensed in Missouri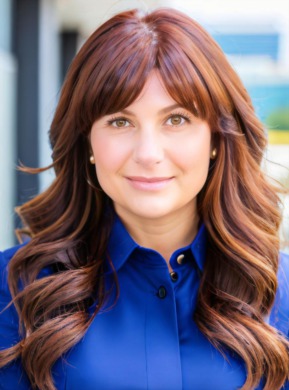 Nikki Aleto, REALTOR®, Licensed in Missouri
Listing & Buying Specialist
Helping others has always been important to Nikki. When it comes to buying or selling your home she is going to make sure the process is as smooth and worry-free as possible. Dedication to her clients and her knowledge of Columbia and its surrounding areas allows her to be the best agent she can be.
Nikki moved to Columbia in 1992 to attend Mizzou. Both she and her husband, St. Louis natives, decided to stay and start a family. While raising her three boys she was in awe of how Columbia still maintained a small town feel while its population soared. "I love growth, I love watching new homes and businesses go up around me."
Her love for people, community, business, and real estate makes Nikki the perfect agent for you and she looks forward to serving you in the best way possible!
Testimonials
So let me just say that Niki was our realtor for buying our home. She made the experience nothing but the best. She was so forthcoming with any questions we had. She either had the answer right away or was able to quickly find out. The process was so much more delightful with her by our side than I could've imagined had she not been there. She went above and beyond our expectations and worked her tail off just to get us into our forever home!! She definitely feels like family after working so close with her. We just love Niki and would highly recommend hands down that anyone that wants quality and efficiency, to work with her.
Tia Hahn-Burkhart
A+++ So nice to work with someone who is thorough, timely, motivated and personally interested in the outcome. Nikki was a pleasure from beginning to end. She made the process simple and headache-less. Will request her again if we ever decide to buy/sell. Thank you so much!!!!
Jenni S
Nikki Aleto and her team at Heartland Network was awesome. They're organized, prompt, and truly anticipated what we needed to get to closing. Nikki got us promptly into houses while we were searching and helped us quickly close a deal on a beautiful home. 5-stars all the way!
Mike Sides, Columbia Buyer
Nikki Aleto with Heartland Network was a great asset to accomplishing our goals to purchasing rental units in Columbia MO. He helped us at every milestone and keeping us informed on where we were in the process. She also helped navigate getting additional information we needed and handled getting the keys when we weren't available. Nikki worked tirelessly to find us just what we needed. I highly recommend Nikki and the whole team at Heartland!
S. Wilson, Columbia Buyer
Sold on 9/29/2023 206 S HOWARD ST
New Franklin, MO 65274