Chad Wilson
REALTOR®, Licensed in Missouri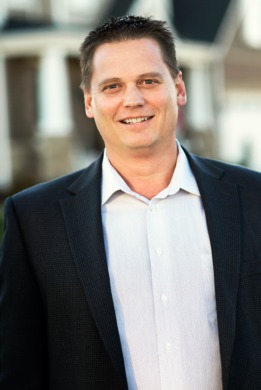 Team Leader
As a REALTOR® in Missouri since 2009, Chad is the Lead Agent to the Heartland Network-Mid MO and serves as a Listing Specialist for the team.
Experience and a Proven Track Record
Chad loves that his career in real estate gives him the opportunity to work with people from all walks of life. He understands there is no one-size-fits-all approach to buying or selling real estate and he wants to help his clients make the best decision for their unique situation. He is a skilled negotiator and his calm demeanor allows him to walk his clients calmly through the emotional decisions that come with buying and selling property. Chad's strong leadership skills have led to his success in building an award-winning real estate team in the Greater St. Louis area which thrives on their qualities of integrity, trust, teamwork, and service; qualities that emulate Chad's own core values. In early 2021, the wheels were set in motion for an expansion team which was a vision that Chad had from the beginning.
Westward-Bound
Chad was raised in Missouri and feels blessed to have had the opportunity to raise his children here as well. Spending time at their family farm in Callaway County has been very rewarding for Chad, his wife Melanie, and their four daughters. Over the last several years, Chad has enjoyed spending more time along the I-70 corridor in the central and western portions of the state, visiting two of his daughters attending Mizzou in Columbia, and another daughter attending UCM in Warrensburg. It became more and more clear that expanding his team to the heart of Missouri was the natural next move. He brings with him experience in many aspects of real estate, his team-building skills, and a commitment to lead the Heartland Network-Mid MO. He is excited to have the opportunity to guide and serve the people of Mid-Missouri.
A Veteran With a Servant's Heart
Chad brings to the team a specialized background as an Air Traffic Controller. In this career, attention to detail, maintaining calm under pressure, and adapting to changing situations is essential. He also served over 26 years in the Air National Guard with multiple deployments to Hungary, Pakistan, Afghanistan, and Iraq, attaining the rank of Chief Master Sergeant – E-9, the highest enlisted rank. He has a heart for serving others that can be seen in everything he does. These careers in the corporate world and the military refined his skills in customer service, even in highly emotionally charged times; skills that he brings to Heartland Network - Mid MO.
Whether you work with Chad himself, or a member of his team of real estate experts, you can be certain that you will be getting the attention and dedication that you deserve in your real estate journey.